UBC Researches Online Participation with PlaceSpeak
How do you participate online? UBC study wants to know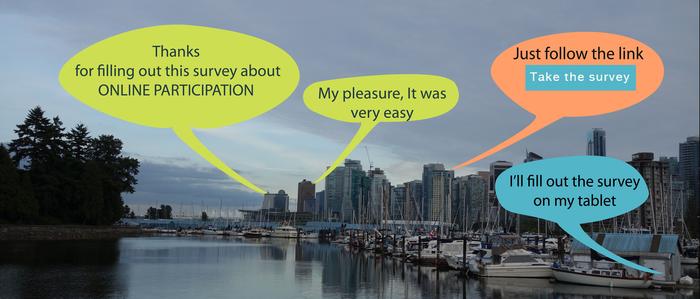 PlaceSpeak launched an online survey with a twist today. The survey targets users of online participation platforms. During the next four weeks PlaceSpeak users worldwide will have the chance to participate in this study. The results of the survey may inform best practices for future online consultations.
Here is what the team members have to say about this breaking project,
Specifically we want to know how people are participating online and get their feedback about how tools like PlaceSpeak and others contribute to the ease of participation and the public's confidence in the validity of the consultation process.
—Dr. Mike Meitner, Principal Investigator and UBC professor
This study comes as a result of my interest in finding out more about the participation and decision making interface between stakeholders and project proponents, and especially how people deal with issues such as transparency and privacy while sharing ideas and opinions online
—Claudia Castro, Co-investigator and MSc student.
We are delighted to host this academic research study on PlaceSpeak. PlaceSpeak has been a pioneer in the area of GeoSocial public participation, innovating with academic and institutional R&D support, so enabling this effort is a win-win proposition.
—Colleen Hardwick, PlaceSpeak Founder
Learn More
Visit www.placespeak.com/onlineresearch for more information on the survey and to participate in the study.
Background
Participation through online platforms is increasing while internet use, literacy and connectivity spreads through our society. This survey is part of a University of British Columbia graduate student research project to find out about people's preferences and experiences with participatory processes in general, and more specifically in regards to their experiences with PlaceSpeak.
Please Share!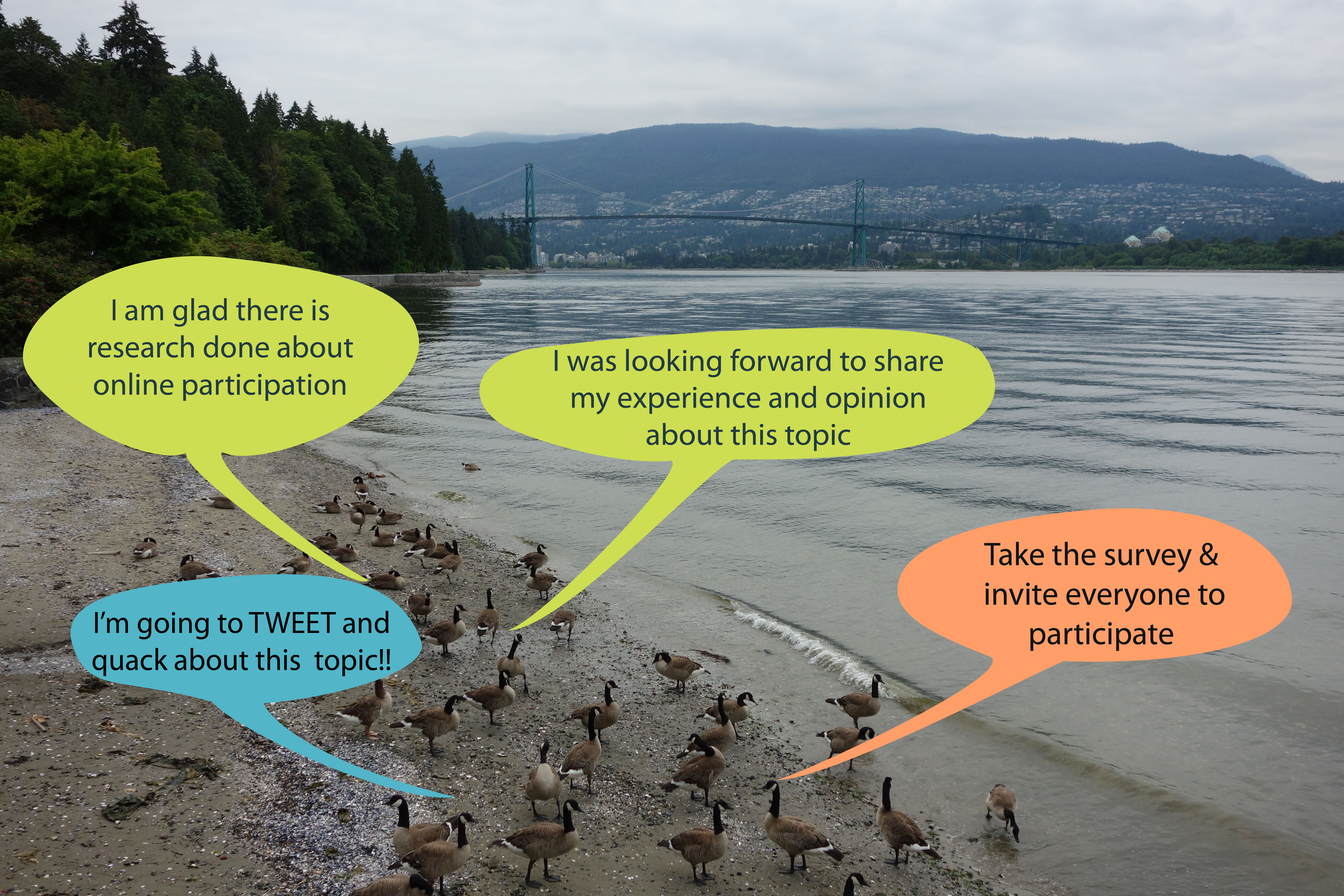 The researchers are are trying to reach out to as many PlaceSpeak members and users of participatory web platforms as possible. The more you share this topic and invite people to take the survey the better.
Thanks in advance for going the extra mile.