New Topic: City of Fort St. John Proposed Boundary Expansion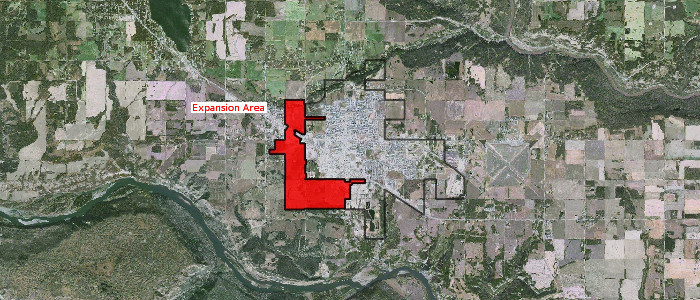 The City of Fort St. John is considering an application to the Provincial Government to extend its boundary to incorporate an additional 600 hectares of lands to the west and southwest of its current boundary. Inclusion of these lands into the City's boundaries are consistent with regional plans previously developed with the community and various stakeholders:
Expanding the City's boundaries may provide opportunities for land owners to access and benefit from city services like sewer, water and fire protection. Many of the lands being considered for boundary extension have not yet been fully developed.  Adding properties into city boundaries prior to development will help ensure that they are developed to the City's standards from the start and will avoid costly retrofitting of services.
The City wants to take a proactive approach and create a collaborative process to develop a boundary that ultimately is able to meet the city's need for long-term growth consistent with the community's vision for the future.  Prior to submitting a boundary extension application to the Provincial Government, the City wants to hear from affected property owners, and Fort St. John residents, so that issues and concerns can be assessed before the application is developed.
To do this, the City of Fort St. John has created a PlaceSpeak topic page to collect thoughts about the proposed boundary extension. Fort St. John residents and property owners are encouraged to take the time to check out the site, connect with  this topic, and provide their feedback.
The City will be posting a survey to this website after the June 26, 2013 meeting with the affected property owners.  This first meeting will be to obtain comments and concerns from these residents, with a follow-up meeting scheduled for September 12, 2013.