Shannon Mews Park Design Consultation
This week, the Vancouver Parks Board launched a consultation for a new park at Shannon Mews.  They are using PlaceSpeak to see what the public thinks of the new design.
View and comment on the park concept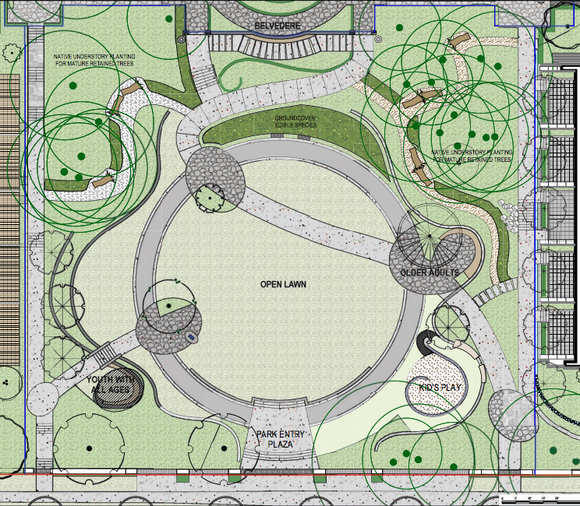 The new 0.285 hectare park is part of the redevelopment of Shannon Mews, and will be accessible from both 57th Avenue and from Granville Street. The landscape architecture firm of Durante Kreuk Ltd. has developed a concept design for the new public green space, which will feature heritage elements, native landscaping, and a natural playground. 
The Shannon Mews park is part of an overall redevelopment of Shannon Mews, which includes:
Demolishing two existing buildings
Building three new buildings
Building two levels of underground parking
Restoring three designated heritage buildings and perimeter walls
Restoring heritage landscaping elements
Landscape work including replacing an existing swimming pool
Building a district energy system
Online feedback form will be available until October 3, 2012.
 View and comment on the park concept
Here are the concept drawings from the Shannon Mews Park open house panel, held on 12 September 2012. The drawings provide an overall look at the park plans. Click on the images to download a full size pdf.