Dockside Green Neighbourhood Design Workshop: May 31-June 1
The proponents of the Dockside Green topic are hosting a neighbourhood design workshop on Saturday May 31 and Sunday June 1, 2014 on the Dockside Green site in Victoria BC (376 Harbour Rd.)
Here is some more information and a schedule of events.  You can learn more on the topic page's 'Events' tab.
Neighbourhood Design Workshop
What is happening at Dockside Green May 31 and June 1? We are holding a neighbourhood design workshop open to anyone who would like to take part. What  is this? It's a chance for citizens to work with architects, planners and landscape architects to help develop a meaningful plan for the neighbourhood. Join us for an interactive workshop or just drop by, listen in, get information, talk to staff, take a tour of the site, review our site map and offer ideas.
SATURDAY SUMMARY: BRIEFINGS AND WORKSHOPS
If you'd like to get more involved, you can sign up for the design workshop that will be  taking place in the big tent on site. There will be a youth-led urban planning activity for  children ages 7-12 in a separate tent with an opportunity for young people to share
their ideas for the neighbourhood.
SATURDAY MORNING
10-11:30 Welcome and Inspiration Session
In this opening session, we'll share and hear from community  leaders about their hopes and goals. We'll have some inspirational conversations about urban planning and hear from our team about some exciting projects and ideas that are guiding our work.
11:30 Tours of Dockside Green
Take a tour of Dockside Green and look for key ideas and features that will help inform your participation.
12:00 Lunch
A bagged lunch will be available to workshop registrants
SATURDAY AFTERNOON
12:30-3:00pm Interactive Design Workshops/ Youth Workshop
Beginning at 12:30 – 3:00, we'll be holding a series of interactive design workshops with architects, landscape designers and urban planners. You can join the conversation and see real-time design sketches of your ideas on residential planning, parks and public plazas, transportation and social sustainability among other elements of the site plan.
Join us for some or all of this session. You can talk, draw or have others draw and sketch your ideas.
2:30pm Pin–up and Discussion
We'll pin up the various designs and ideas that emerged and ask each team to identify the strongest and most viable ideas given the opportunities and constraints we have.
4:00pm Session Close
We'll close out the session and ask our team to start exploring what has emerged and invite participants to come back throughout the next day to review the ideas.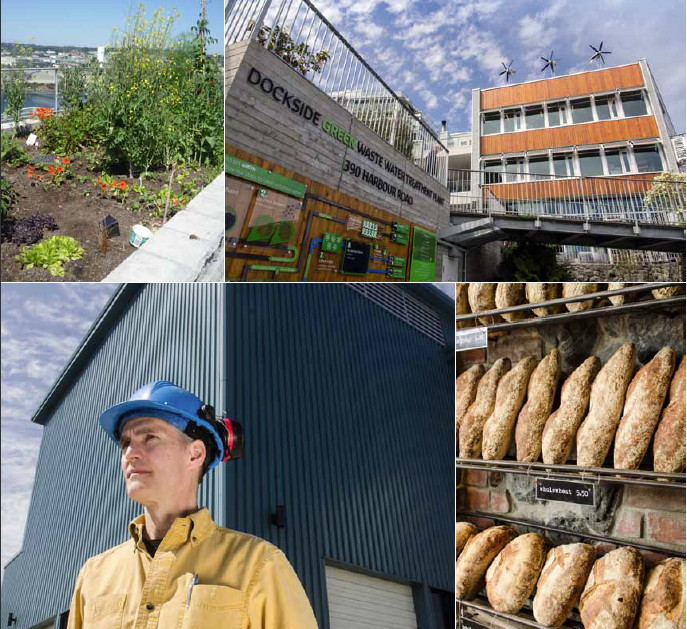 SUNDAY SUMMARY: OPEN HOUSE
Come by any time from 11am – 4pm and take part in a review of citizen-led work, add your comments to the mix, watch our design team at work, take part in a kid's craft activity or take a site tour with an experienced guide. Here are the highlights:
SUNDAY MORNING
11:00- 12:30 Presentation of Ideas/ Review
The design team will present the ideas on review and we'll have a discussion with those present and online.
11:00 Crafty Victoria
Renee Sala of Crafty Victoria will lead a fun sustainability themed craft activity from 11-4pm
SUNDAY AFTERNOON
Beginning at 1 pm you can take a guided tour of the site on the hour until 3pm.
12:30 Public Pin-up
Over the afternoon, citizens can drop by and have a chat with the planning team, and share their thoughts. The design team will be working to incorporate the reflections from the review at 11am.
3:00pm Final Pin–up and Review
We'll pin up our explorations and offer a final review of what emerged from the sessions and the big ideas shared by
community. This information will also be shared online.
4:00pm Session Close
Participate Online
If you can not make the workshop sessions in person, you can also share your thoughts and learn what others have to say on the PlaceSpeak topic page.  The topic page will be updated throughout the weekend, and connected users will have the opportunity to review the ongoing details of the Dockside community engagement process and add your own ideas.