Community Consultation on UEL Block F Open House #3—April 18, 2013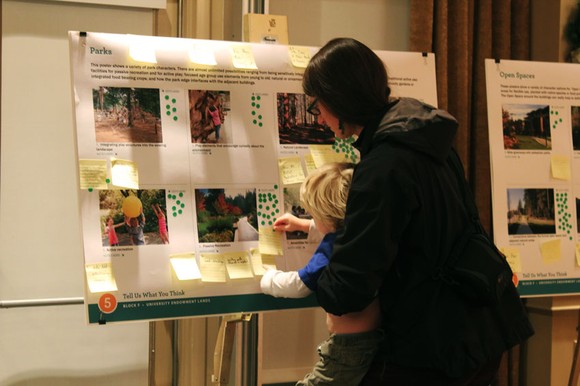 We would like to invite Vancouver residents to attend a third Open House to learn about the preferred development plans for Block F in the University Endowment Lands which may ultimately form part of the proposed rezoning application. Based on what the team heard at the second Open House, through PlaceSpeak, and further technical analysis, the project team will provide new information including:
The preferred site plan, including land uses, roads, etc.;
The proposed parks and open space plan; and,
The detailed development program.
Details
Where: University Golf Clubhouse (Main Floor) 5185 University Blvd., Vancouver, BC V6T 1X5 (map)
When:  Thursday, April 18, 2013
Time:   4:00pm – 8:00pm (drop in)