February 8th, 2013 in Events
The Village is one of many short films created by a group of young media-makers discussing the housing crisis in Vancouver, BC, Canada, as part of the Housing Matters Media Project in partnership with the Housing Justice Project at UBC.
PlaceSpeak is currently hosting a topic for the Housing Justice Project. For more information  and to take the survey and join the discussion, visit www.placespeak.com/housingjustice.
There will be a live screening of the film on February 20, 2013 at SFU Woodwards, followed by a panel discussion by national and local housing experts. The panel will include PlaceSpeak CEO Colleen Hardwick.  RSVP at: housingmediadialogue.eventbrite.ca
Tags:
Colleen Hardwick
,
Housing Justice
,
Housing Matters Media Project
,
PlaceSpeak
,
Vancouver
No Comments
January 8th, 2013 in Topics
PlaceSpeak is excited to be working with UBC's Housing Justice Project on our newest topic.
Many of us live in housing conditions that are less than ideal—paying more than we can afford for housing that fails to meet our needs for a safe, healthy and adequate home.  The Housing Justice Project—a UBC/Community initiative—is seeking input on the housing experiences of residents in Metro Vancouver.
Get Involved
They want to hear from you, so they are launching a survey at PlaceSpeak.  To take the survey please visit:
www.placespeak.com/HousingJustice
The survey will give researchers and community activists a clearer understanding of how issues of housing cost and quality affect individuals across the metro region.  It will help in the development of better affordable housing policies and strategies.
Please go online to do the survey and help the project by encouraging others to also do the survey.
About the Housing Justice Project
The Housing Justice Project looks at issues around affordable and adequate housing for all.  The Project's focus is on Vancouver and involves three inter-related themes: public engagement, policy development, and legal advocacy. The project's principal investigators are Penny Gurstein and Margot Young from the University of British Columbia.  Funding for the project has been generously provided by the UBC Peter Wall Solutions Initiative.
For more information on the Housing Justice Project please visit www.housingjustice.ca.
Contact
Penny Gurstein and Margot Young, Principal Investigators, info@housingjustice.ca
Tags:
affordability
,
Affordable housing
,
Metro Vancouver
,
PlaceSpeak
,
public engagement
,
UBC
,
University of British Columbia
1 Comment
March 30th, 2012 in Topics
The City of Vancouver is exploring the use of streetcars as a key element of our transition to more sustainable transportation modes. But if streetcars are to be reintroduced in today's economic climate it is important that they are planned in a thoughtful, evidence-based manner that includes public input.
With this in mind, PlaceSpeak teamed up with Patrick Condon at the University of British Columbia (UBC) to gauge the public's interest in restoring streetcars—and associated amenities—to our city. As part of this effort we are conducting a survey to gauge residents interest in the reintroduction of streetcars and associated amenities.
Historically, Vancouver began as a streetcar city with electric trams connecting neighbourhoods and the downtown core. By the 1920s, however, the introduction of the car proved so powerful that they quickly became the preferred mode of transportation. In fact, Vancouver's original streetcar grid left such a strong imprint that many arterial streets continue to thrive. Indeed, if you ask a resident where the heart of their neighbourhood is, they will likely name the former streetcar street at its center.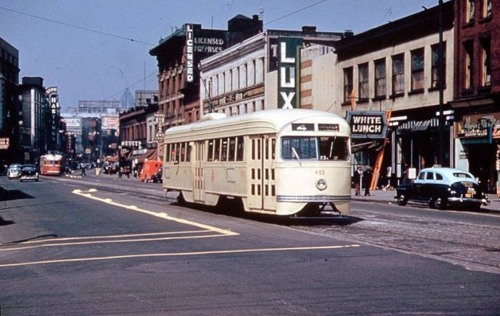 In recent years, B.C. citizens have been struggling to decrease the amount of carbon dioxide we put into the air. In our province transportation produces more GHG than any other sector, and the bulk of that comes from the ordinary activity of residents travelling through the city each day. In Vancouver, we have also been figuring out how to incorporate 'livable density' as we plan a sustainable, affordable, and livable future for our residents.
Streetcars may be able to help with both. According to Condon, one part of the solution may be returning to our 'routes' and reintroducing streetcars to Vancouver:
Vancouver is slowly on track to meet our 2050 goals for reducing GHGs. We walk more, bike more, use transit more, and our cars less and less. But to make the next big leap requires us to think now about electrifying the transit system. It won't help if we all use buses if those buses belch diesel fumes. Streetcars are one solution; and for many streets the cheapest one available. Our city grew with the streetcar. It might grow more sustainable with it again.
"Density without transit is just dense", says PlaceSpeak CEO Colleen Hardwick:
For Vancouver to meet its environmental goals while accommodating forecasted population growth it is crucial that we diversify our transit options. Streetcars are the missing link in our transportation infrastructure.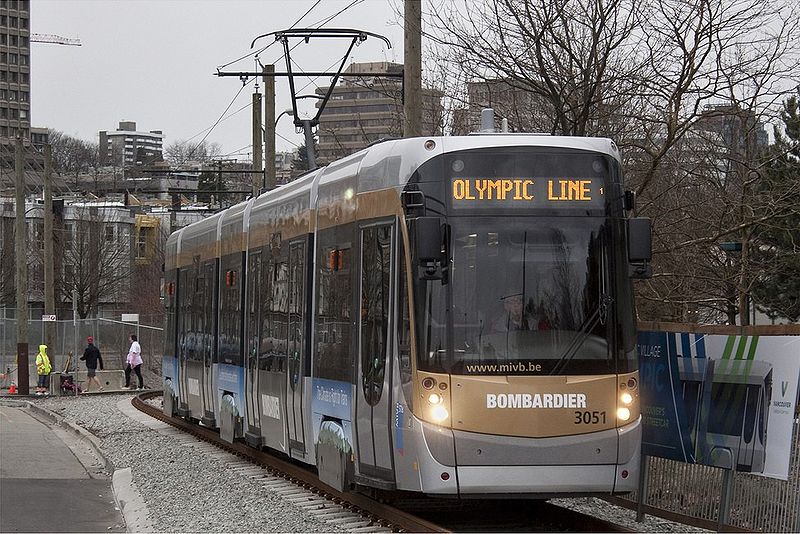 Find out more and take the short survey at www.placespeak.com/streetcarcity2050
Tags: Colleen Hardwick, Patrick Condon, streetcars, transit

No Comments
February 2nd, 2012 in Topics
As we've mentioned before, PlaceSpeak is proud to be hosting the 2012 Urban Futures Survey.  In this video, PlaceSpeak director, Ken Cameron explains why people should take part in the Metro Vancouver Urban Futures Survey. Ken is a past Manager of Policy and Planning with the Greater Vancouver Regional District.
Transcript: The Importance of the Metro Vancouver Urban Futures Survey
I hope that people will participate in the Urban Futures Survey; it only taking roughly the time it takes to watch a sit-com on TV. There are several reasons for that, first of all it gives them a direct voice in establishing a total body of public opinion in the region which I think allows them their opportunity to speak out. That information is going to be useful to local governments and all kinds of organizations in making decisions about the future. it's an empowering tool I think and empowerment is a hot topic in the fall of 2011. I think this is an opportunity for people to express themselves in a way that they know is going to be taken seriously.
The other thing is that it gets them on to the PlaceSpeak system and allows, if they are interested in it, for them to have an ongoing level of participation and input on all kinds of issues that affect their neighbourhood, their home and the future of their region. I hope that people will find this is something becomes part of their daily lives that they are interested in turning to find information and to provide their input on an ongoing basis.
Tags:
cities
,
greater vancouver regional district
,
GVRD
,
Ken Cameron
,
local governments
,
Metro Vancouver
,
PlaceSpeak
,
public opinion
,
urban futures
,
Urban Futures Survey
,
urbanism
,
Vancouver
No Comments
January 26th, 2012 in Topics
Last week, PlaceSpeak launched the 2012 Urban Futures Survey. This survey is designed to measure the importance of a number of issues for residents across the Lower Mainland. It is the third version the survey, first undertaken in 1973 and again in 1990. The past surveys informed the creation of the Livable Region Plan and the Choosing our Future program. Together, these initiatives helped shape the metro region we see today.
The present survey will allow communities across the region to forecast and anticipate the needs and desires of the Lower Mainland's 2.1 million residents. The survey will be instrumental in meeting the long-term social and economic goals of the region. You can take the survey here.
To help promote this important survey, we have created several public service announcements featuring some of the regions most prominent citizens. Here is a sample.  Stay tuned for more!

Metro Vancouver broadcasting legend Red Robinson asks for your help in shaping the future of our region by completing the Urban Futures Survey.

Former Vancouver mayor and premier of British Columbia, Mike Harcourt explains how the Urban Futures Survey needs your input to shape the future that we all want for our region.

Singer-songwriter Jim Byrnes makes his home in Metro Vancouver and is asking you to take a few minutes to complete the Urban Futures Survey and help shape the future of your community.
You can also view these videos on our Vimeo and YouTube pages.
The 2012 Urban Futures Survey is being conducted with the sponsorship of the non-profit Lambda Alpha International—the Society of Urban Land Economists—with the support of the Real Estate Foundation of British Columbia, the City of Vancouver, the City of Surrey, the City of North Vancouver, Translink, and Vancity.
Tags:
Metro Vancouver
,
Mike Harcourt
,
PlaceSpeak
,
Urban Futures Survey
,
Video
,
Vimeo
,
YouTube
1 Comment