May 16th, 2013 in Topics
As a key tool in the Northern Rockies Regional Municipality's communication strategy for implementation of the Infrastructure Development Contribution Agreement (IDCA) and the public referendum that is scheduled for June 8, 2013, the NRRM has created a PlaceSpeak account.
NRRM Infrastructure Development Contribution Agreement Facts
The Infrastructure Development Contribution Agreement is the legal instrument for the Province to provide up to $10 million annually to the NRRM for infrastructure funding for 20 years, beginning in 2015 through 2035, contingent upon an overall capital expenditure and asset management plan of at least $20 million each year over the lifetime of the agreement.

The purpose of the agreement is to ensure that the NRRM`s community infrastructure is upgraded and expanded to facilitate the growth in BC's natural gas industry, and also future forestry and mining development.

Future infrastructure costs will be shared equitably between the Province and the Northern Rockies with the Province generally assuming growth related costs and the NRRM assuming non-growth related costs.

This partnership agreement between the Province and the NRRM will action both parties planning and investing in NRRM's infrastructure decision making – and will focus on proactive, long term and adaptive capital planning tied to industrial and community growth.

An Infrastructure Management Committee (two NRRM and two Provincial representatives) will be formed for the duration of the agreement. The role and function of the management committee is to review the rolling — one, five and twenty year Capital Plans submitted by the NRRM and to make a single recommendation to the respective Ministers for approvals which will trigger the annual Provincial grant.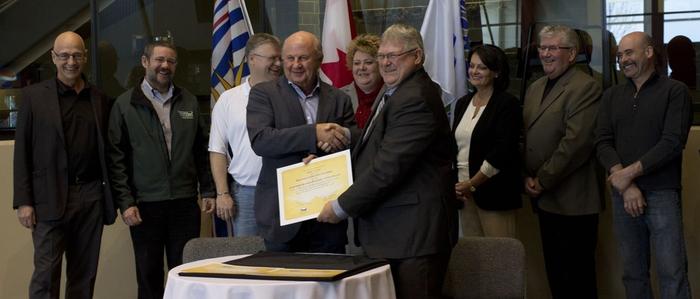 Tags:
British Columbia
,
Business
,
Decision making
,
Infrastructure
,
municipal
,
Northern Rockies
,
Northern Rockies Regional Municipality
,
PlaceSpeak
,
YouTube
No Comments
May 9th, 2013 in News
Earlier this week, the Institute of Families launched their inaugural FamilySmart initiative that includes a Canada-wide public consultation called FamilySpeak that is using PlaceSpeak to gather input.
https://www.placespeak.com/familyspeak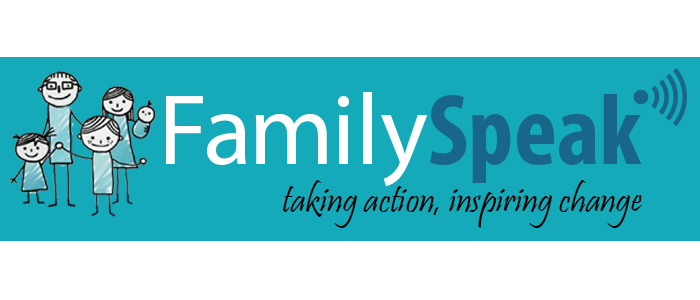 Nearly four students in every classroom of thirty in Canada struggle with mental health challenges and the majority of children are not receiving adequate care, the leading national child and youth mental health advocacy organization says to mark Child & Youth Mental Health Day.
"Approximately two million children and youth in Canada have mental health challenges, and many children feel that nobody understands them or cares about them," said Keli Anderson, President and CEO of the Institute of Families for Child & Youth Mental Health.  "Although input from families offers a critical resource to service providers and government in preventing and treating child and youth mental health disorders, families' voices are rarely sought or engaged in a meaningful way.  PlaceSpeak is a tool that helps us provide real verifiable data from families and can be presented to government and policy makers."
2013 marks the third year the Institute of Families is leading activities across the country to highlight the urgent issue of child and youth mental health and the first to conduct a Canada wide online public consultation using PlaceSpeak. The FamilySpeak online discussions and consultations will also take place on the Institute of families' new website, www.familysmart.ca.
Institute of Families founders Ms. Anderson and Dr. Davidson note that health care providers, researchers, educators, and business make their voices heard through professional associations.  The Institute is working to do likewise with FamilySpeak for families, because of  families' unique point of view and valuable input in child and youth mental health.
"We are delighted that the Institute of Families has selected PlaceSpeak as the platform for their first Canada Wide FamilySpeak online public consultation," said Colleen Hardwick, President and CEO of PlaceSpeak. "PlaceSpeak will be able to provide real data from participants regarding mental health issues in different geographic areas amongst children and youth, while ensuring privacy and security is maintained for those who want to participate."
Tags:
Canada
,
Canadian Mental Health Association
,
consultations
,
Institute of Families
,
Mental health
,
online public consultation
,
PlaceSpeak
,
Video
,
Vimeo
,
youth
No Comments
April 30th, 2013 in News

Metro Vancouver Urban Futures Survey 2012Results
Politicians, planners and policy makers can now be informed by forty years of comparative data on the changing attitudes of residents in the Metro Vancouver region thanks to the release today of the results of the 2012 Urban Futures Survey. The Technical Report results can be downloaded here (pdf | 3.6 MB).
This is the third in a series of geographically specific research studies that measures a number of issues important to residents across the Lower Mainland. Previous surveys conducted in 1973 and 1990 informed the Livable Region Plan and the Choosing our Future program. The 2012 survey updates and enhances the information available about public attitudes and experiences of the population over three points in time.
"I am not aware of any other urban region that has an extensive body of comparable information such as this available to aid the decision-making process." says Ken Cameron, former Manager of Policy and Planning for the GVRD (Metro Vancouver). Cameron was involved in the 1990 survey as well as the 2012 version. "The Vancouver region's success in becoming one of the most livable regions in the world was accomplished through concerted efforts of regional and local governments over many years, decades, in fact." he said. "It is invaluable to have comparable data spanning nearly 40 years that can tell us what has changed—and not changed—in public opinion as the region has grown. The earlier surveys had an important impact on transportation and environmental policies, and the 2012 survey will undoubtedly offer a rich resource of information to planners and policy makers looking to the future".
The Technical Report
A unique aspect of the Technical Report is the comparison it provides with the results of earlier surveys. For example, provision of health care ranked 3rd in 1990 and 9th in 1973, while air pollution from industry was the top concern in both earlier surveys. This reflects the concerted action by government to improve air quality in the intervening years. Similarly, while preserving the natural environment was the most important priority for action in the earlier surveys, by 2012 it had dropped to 4th place, a result that could be attributed to efforts by government to improve water quality through upgraded waste water treatment, to give priority to solid waste reduction and recycling and to protect the region's working landscape through creating the Green Zone.
Metro Vancouver
,
PlaceSpeak
,
survey
,
Technical Report
,
Urban Futures Survey
,
Urban Futures Survey 2012
No Comments
April 19th, 2013 in Public Consultation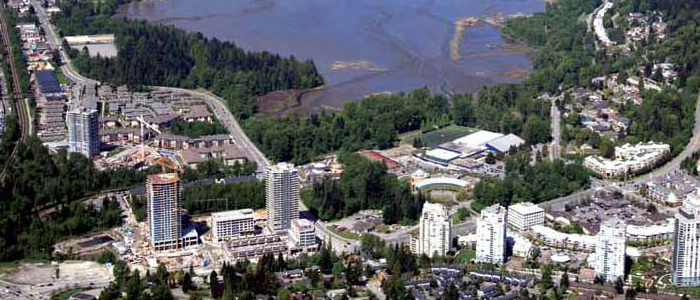 The City of Port Moody is updating their Official Community Plan now to reflect the presence of SkyTrain and two new Evergreen Line stations.  The DRAFT OCP under review outlines a vision for areas closest to the proposed stations and they want your feedback.  The Port Moody Official Community Plan provides a guiding framework for future growth and development in Port Moody.
On the PlaceSpeak topic page, you can connect to the topic and  find a variety of information, including a vision for Port Moody neighbourhoods, have an opportunity to provide your opinion by filling out a survey or leaving a comment in the discussion forum, and learn about upcoming public consultation meetings.
Only Port Moody residents and businesses will be able to register to participate in this online engagement process.
Tags:
Official Community Plan
,
online engagement
,
PlaceSpeak
,
Port Moody
,
public consultation
,
SkyTrain
No Comments
March 27th, 2013 in Topics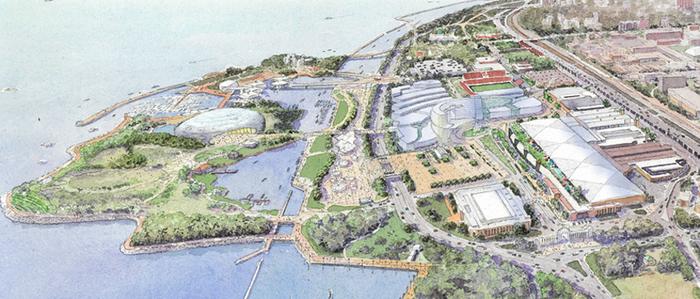 PlaceSpeak is happy to announce a new topic, our first in the City of Toronto!
A public consultation designed to obtain feedback on the proposed waterfront Casino in Toronto has been launched on PlaceSpeak. The question as to whether or not a casino is the right fit for Toronto has been at the forefront of public conversation, and in the minds of many of Toronto's citizens.  
Both sides of the issue claim to have the majority of the public's support, with competing websites, petitions and social media campaigns to bolster their positions. PlaceSpeak is looking to find out what the true numbers are on either side, by making it possible for Toronto residents to securely voice their opinions online to inform the decision-making process as Toronto city council moves toward a vote in May 2013.
Geo-spatial information is of special importance at this stage in the debate, as city councillors are undoubtedly counting on the opinions of residents within the boundaries of their individual wards to inform their final decision.  You can connect to the Toronto Casino Topic at www.placespeak.com/TorontoCasino.
If you live in Toronto,  please take some time to look at the topic page and complete the survey.  If you do not live in Toronto  but know somebody who does, please invite them to check out the topic page!
Tags:
Casino
,
PlaceSpeak
,
public consultation
,
Toronto
No Comments