April 19th, 2013 in Public Consultation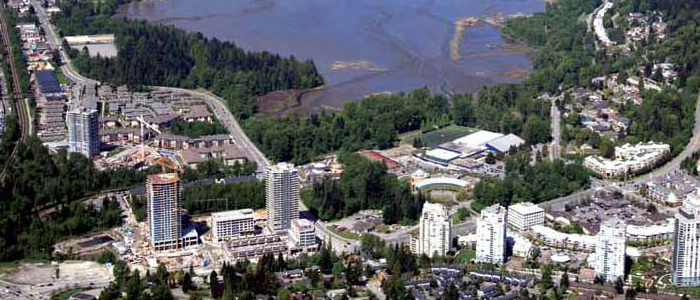 The City of Port Moody is updating their Official Community Plan now to reflect the presence of SkyTrain and two new Evergreen Line stations.  The DRAFT OCP under review outlines a vision for areas closest to the proposed stations and they want your feedback.  The Port Moody Official Community Plan provides a guiding framework for future growth and development in Port Moody.
On the PlaceSpeak topic page, you can connect to the topic and  find a variety of information, including a vision for Port Moody neighbourhoods, have an opportunity to provide your opinion by filling out a survey or leaving a comment in the discussion forum, and learn about upcoming public consultation meetings.
Only Port Moody residents and businesses will be able to register to participate in this online engagement process.
Tags:
Official Community Plan
,
online engagement
,
PlaceSpeak
,
Port Moody
,
public consultation
,
SkyTrain
No Comments
February 26th, 2013 in Public Consultation
The last  in a series of excerpts from an article published in the Winter 2012/2013 edition of  Plan Canada, a quarterly magazine published by the Canadian Institute of Planners.  The article was written by PlaceSpeak associate Maureen Mendoaza.
PlaceSpeak: Changing Relationships Between Citizens and Decision-Makers

Mike Harcourt, former mayor of Vancouver and premier of British Columbia recognizes how innovative technologies that discourage anonymity like PlaceSpeak can serve as an antidote for some of the major flaws in current consultation methods. He says, "Many people see public meetings as dominated by ideologues, one issue self serving people, and rude behaviour. Plus modern polling and its efficacy are severely hampered by people living in buildings with security, so it's hard to do door-to-door surveys. Phone surveys are limited by people using cell phones, private numbers, and caller ID."

Of course with new technologies, old questions regarding public engagement problems still remain: how can planners connect with constituents from a wide range of opinion? Can e-consultations attract new involvement to public discussion rather than simply provide another platform for those already engaged? Even with an increasingly networked society, there are still definite challenges to overcome and address similar to traditional consultation methods, including language and cultural barriers and concerns over privacy and security, especially online. The debate of the digital divide still lingers with the concern over self-selection and whether or not participation in online consultation is biased to more educated participants of higher socio-economic status and greater online access in specific geographies. Local governments must also undergo an institutional shift in practicing and standardizing online consultation, which is beginning to become more common thanks to the dominance of social media.

What has become evident through the growth of online consultation – and arguably public engagement more generally – is that citizen participation should be counted as legitimate when verified, and contributes to actual decision-making outcomes and policy development. When citizens begin to see that their voices are heard and influence decisions – on and offline – that is when citizen participation will be more readily given and not begrudgingly solicited. Harcourt hopes that online interaction can foster connections offline as well, acknowledging, "PlaceSpeak can be a way to connect people electronically to issues and to neighbours, hopefully leading to face to face individual and community interaction."

PlaceSpeak relies on the premise that the consultation process can be open, accessible, dynamic, and transparent. As proponents, planners are uniquely positioned to be innovators in public consultation, if their engagement efforts are viewed not simply as a means to an end, but as a unique opportunity to empower and inform citizens. Online consultation is not meant to replace in-person, face-to-face methods, but only enhance those efforts more broadly and must include sensitivity to when and where online consultation is appropriate.

For planners, the potential of PlaceSpeak is in its demonstrated impact on changing the best practices for online consultation but also in the possibilities to reconnect with citizens who have grown wary of how decisions are made. Further, those who have never participated in consultations gain unprecedented access and capacity to connect with decision makers. Planners are beginning to recognize that PlaceSpeak isn't merely about including more voices through better technology, but also imagining and creating better conditions for these voices to be heard on and offline.
You can read the entire article on Scribd.
Tags:
Canadian Institute of Planners
,
Decision making
,
Mike Harcourt
,
Online consultation
,
PlaceSpeak
,
Plan Canada
,
Scribd
No Comments
February 19th, 2013 in Public Consultation
Anotehr  in a series of excerpts from an article published in the Winter 2012/2013 edition of  Plan Canada, a quarterly magazine published by the Canadian Institute of Planners.  The article was written by PlaceSpeak associate Maureen Mendoaza.

Planning Opportunities Online: A New Frontier

PlaceSpeak has gained momentum as planners have used the platform with increasing acknowledgement that new methods must be employed to reach citizens. As PlaceSpeak was developed in British Columbia, most consultations have started there, but is steadily gaining wider reach. Consultation topics have ranged to include a pilot project in Tofino on Vancouver Island for their emergency tsunami siren test, area and strategic plans for the Corporation of North Delta, the city of Richmond, and in Fort St. John for BC Hydro's Site C Dam. PlaceSpeak continues to work with the City of Vancouver, recently hosting its consultation on behalf of the Mayor's Task Force on Housing Affordability.

Because PlaceSpeak is scalable and reaches residents in their specific areas of work, home, and play, the potential of online consultation is of utility for planners in all areas: transportation, urban development, environmental, heritage, community and social planning, agricultural and beyond. Because it is online, PlaceSpeak can connect widely dispersed populations to a consultation that would have been nearly impossible because of their geographical distance. Thanks to ever growing Internet coverage and usership, PlaceSpeak has the capacity to engage and impact communities from the most cosmopolitan cities, to the most remote rural settlements.

Michael Epp, a municipal planner for the Township of Gibsons reflects on how PlaceSpeak enriched consultations for its Harbour Area Plan. "I was privileged to be one of the first to use PlaceSpeak," Michael explains. "The platform made setting up and administering an online engagement process simple, and being able to map participants and track respondents by neighbourhood provided a rich layer of information for use in our planning decision making. The platform has fantastic potential to facilitate dialog and engagement."
You can read the entire article on Scribd.
Tags:
Canadian Institute of Planners
,
Maureen Mendoza
,
PlaceSpeak
,
planning
No Comments
February 12th, 2013 in Public Consultation
Here is the latest in a series of excerpts from an article in Plan Canada, a quarterly magazine published by the Canadian Institute of Planners.  The article was written by PlaceSpeak associate Maureen Mendoaza.
PlaceSpeak Users: Engaging, Connecting and Influencing

Key to the value proposition for users is that their contributions are able to influence outcomes – to make the consultation connection to decision-makers real. This has been most exemplified in the consultation PlaceSpeak hosted for the City of New Westminster's Master Transportation Plan that included the redevelopment of the city's major transportation infrastructure, the Pattullo Bridge. Limiting users to the city's boundaries by segmenting it into fourteen neighbourhoods, the city hosted a survey on PlaceSpeak to gain insight into residents' sentiments around the bridge.

Over one thousand PlaceSpeak people viewed the consultation, and almost two hundred New Westminster residents connected to take the survey, giving the online survey a higher response rate than the in-person open house that had an attendance of about three hundred residents and only thirty survey responses. This demonstrated the ability of not only wider reach, but also greater participation. After the consultation, TransLink, Metro Vancouver's transit authority, agreed to work collaboratively with the City to explore alternative options for transit development.

These results were reported back to users on the platform. Consultations where citizens' voices are taken into account reiterate that their opinions not only matter, they can affect decisions. Because the consultation developed an online database of users in the city, New Westminster has since used PlaceSpeak for budget consultations and residents were notified and asked to participate again.

Jerry Behl, a transportation engineer for the City of New Westminster and key contact for the consultations affirmed the necessity to provide multiple ways for citizens to connect and was "surprised by the sheer number of people who logged on and took a look, we covered a lot of bases this way. We gave the people the option of turning up at an open house in the afternoon, in the evening, or coming on to PlaceSpeak."
You can read the entire article on Scribd.
For readers interested in learning more about the New Westminster Master Transportation Plan consultation, here is a short video overview:
Tags:
Canadian Institute of Planners
,
Jerry Behl
,
Maureen Mendoza
,
New Westminster
,
PlaceSpeak
,
Plan Canada
,
public participation
,
Scribd
,
Video
,
YouTube
No Comments
February 7th, 2013 in Public Consultation
As we mentioned previously, PlaceSpeak was recently featured in an article in Plan Canada, a quarterly magazine published by the Canadian Institute of Planners.  The article was written by PlaceSpeak associate Maureen Mendoaza.
Here is a short excerpt from the article, focusing on the need for evidence-based decison making and the role of civic technology.
The Need for Evidence-Based Decision Making

Arguably, one of the biggest challenges facing planners carrying out public consultation is gathering representative qualitative and quantitative data in order to guide policy and development through evidence-based decision-making. However, current engagement strategies often discourage certain voices and privilege others, leaving citizens excluded and apathetic to the dialogue and choices that affect much of their everyday lives. Indeed, the crisis in current public consultation practices and participation can undermine democratic and civic engagement and its lack of accountability more generally (Coleman and Gøtz 2001 (pdf); Gurstein 2007).

As planners continuously search for tools to create a more inclusive community engagement process, turning to the Internet and social media in recent years has created hopeful opportunities. In a time where traditional forms of public consultation—mailers, telephone polling, open houses—are unsatisfactory for citizens, planners and governments alike, the Internet is a frontier where planners and municipalities have presence, but also unprecedented potential for connecting with residents.

The Rise of Civic Technology

In June 2012, The Atlantic published an article citing "Civic Technology" as the wave of the future, calling on cities to produce "permanent industries" to connect their residents to their governments and local decision-makers (Badger 2012). Cities have experimented with novel ways of collaborative democracy such as civic lotteries and participatory budgeting, recognizing that the Internet innovations has helped to renew democratic efforts offline. However, connecting to people online specifically based on where they live still remains a challenge, particularly as many online consultation efforts have allowed citizens to remain anonymous.
Enter Vancouver-grown PlaceSpeak, founded by Colleen Hardwick and supported by the National Research Council. PlaceSpeak is a place-based online public consultation platform that connects citizen participants with proponents on issues taking place in their own neighbourhoods. Hardwick has first-hand knowledge of the problems with public consultation having sat on the City of Vancouver's Development Permit Board. She developed PlaceSpeak after being inspired by the issues around transit development in her neighbourhood.
You can read the entire article on Scribd.
Tags:
Canadian Institute of Planners
,
Civic engagement
,
civic technology
,
Colleen Hardwick
,
Maureen Mendoza
,
PlaceSpeak
,
Plan Canada
,
public participation
,
Scribd
No Comments